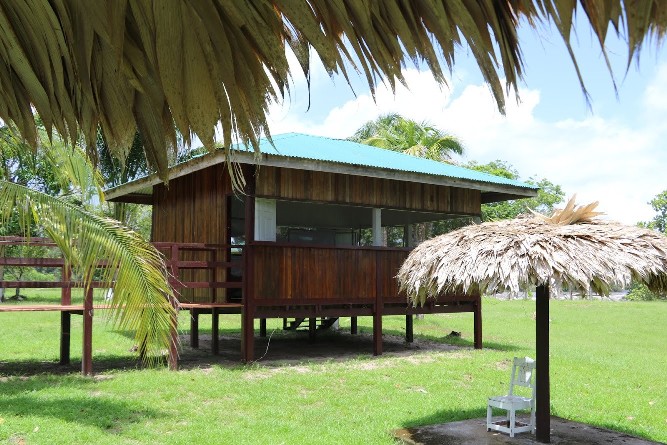 Eco-Retreats are a growing segment of the global vacation market. Also known as glamping, the Eco-retreat's increasing popularity lies in its unique integration of rustic camping and glamorous glamping tents, with splendid modern amenities. Modern travelers increasingly require a balance of comfortable accommodations and meaningful engagement with the natural environment. To meet these growing needs, Eco-retreat destinations provide guests with earthy lodgings which help them experience the untamed, and peaceful elements of Nature.
Experience Guyana provides stellar options for all types of travelers to enjoy quality time in Nature. Freedomburg, a private island in Guyana, South America is an excellent destination within the Experience Guyana brand. The Freedomburg Experience furnishes tranquil features through the soothing ambiance of a private island, pastoral wooden cabins, bohemian glamping tents, and invigorating activities such as exotic bird watching, glamping, sports fishing, wine tasting, biking, yoga, karaoke and souvenir shopping.
All guest lodging options provide shared bathrooms, high-speed internet, and exceptional, chef prepared cuisine.
Daily breakfast, housekeeping and baggage storage are included in most of Experience Guyana's tour packages.
For bookings and more information, Experience Guyana can be contacted at:
Experience Guyana Inc.
1820 Avenue M #1045
Brooklyn, NY 11230
www.experienceguyana.com
Posted
by